#7 (9x12) Catalogue Envelopes - 1 or 2 Colours (1 or 2 Colour Envelopes)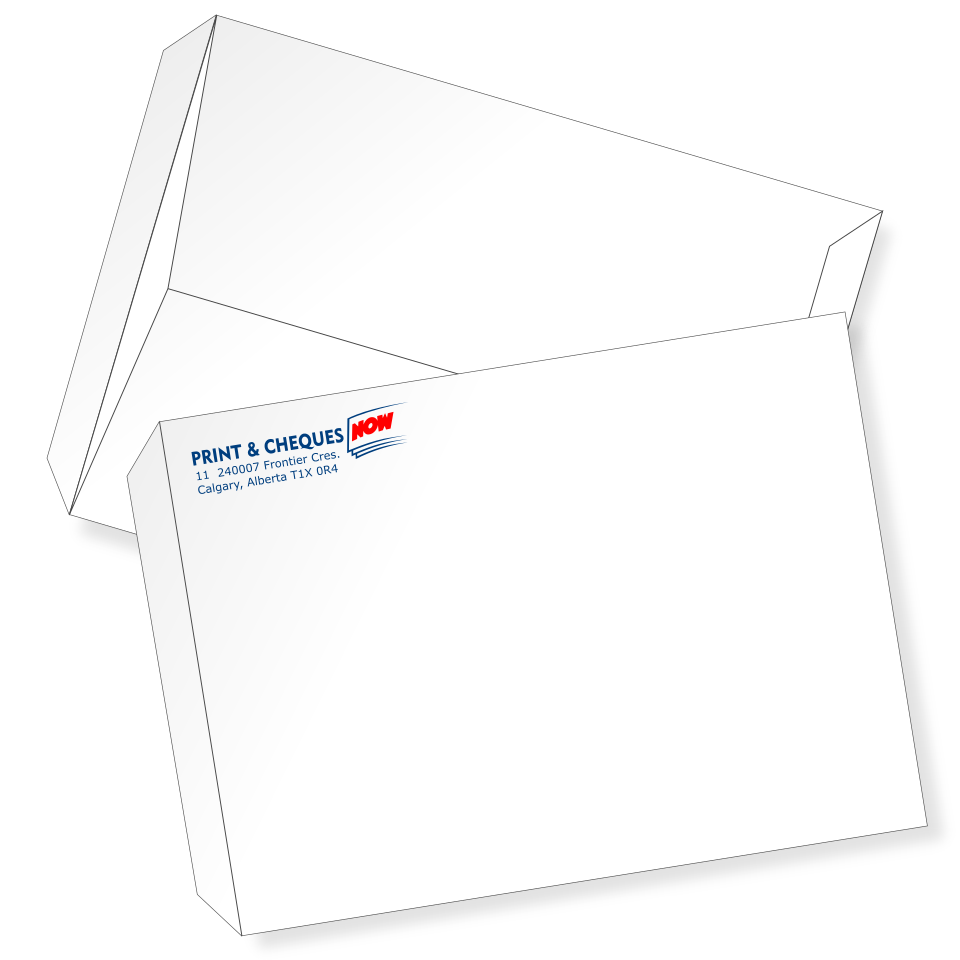 #7 Catalogue Envelopes
Size: 9 x 12
Our envelopes are "open end" only (opens along the 9 inch edge)
Printing in Any 2 PMS Ink Colours.
Full Bleed allowed.
No Print Restrictions.
Traditional side-seam construction.
Gummed flap seals securely when moistened.
Custom Design your envelopes in 1 colour using our envelope design tool.
Standard white wove paper stock conveys a professional image.
Quality construction stands up in the mail.
Introducing our premium #7 Catalogue Envelopes, measuring a generous 9x12 inches. These high-quality envelopes are specifically designed to meet the professional mailing needs of businesses like yours.
Crafted with precision and attention to detail, our #7 Catalogue Envelopes offer exceptional durability and protection for your important documents. Their sturdy construction and reliable adhesive closure ensure secure mailing, safeguarding your contents throughout transit.
With a sleek and clean appearance, our #7 Catalogue Envelopes make a lasting impression. Their elegant design adds a touch of professionalism to your mailings, leaving recipients impressed.
Choose from various printing options to suit your preferences. We offer offset printing in black ink, as well as 1 or 2 Pantone colors. For vibrant and eye-catching mailings, our full-color printing option is also available.
Our #7 Catalogue Envelopes are the ideal choice for mailing a variety of documents, catalogs, brochures, and promotional materials. Efficient and secure, they provide a convenient solution for businesses seeking reliable mailing solutions.
Order your #7 Catalogue Envelopes today and experience the convenience of our high-quality, professionally printed envelopes. With our commitment to exceptional products and outstanding customer service, we are your trusted partner for all your envelope printing needs.
Size
Quantity
Price
9 x 12
250
$ 213.34
500
$ 298.34
1000
$ 470.04
2500
$ 953.69
3000
$ 1,107.54
4000
$ 141.65
View More