#10 Envelopes - 1 or 2 Colours (1 or 2 Colour Envelopes)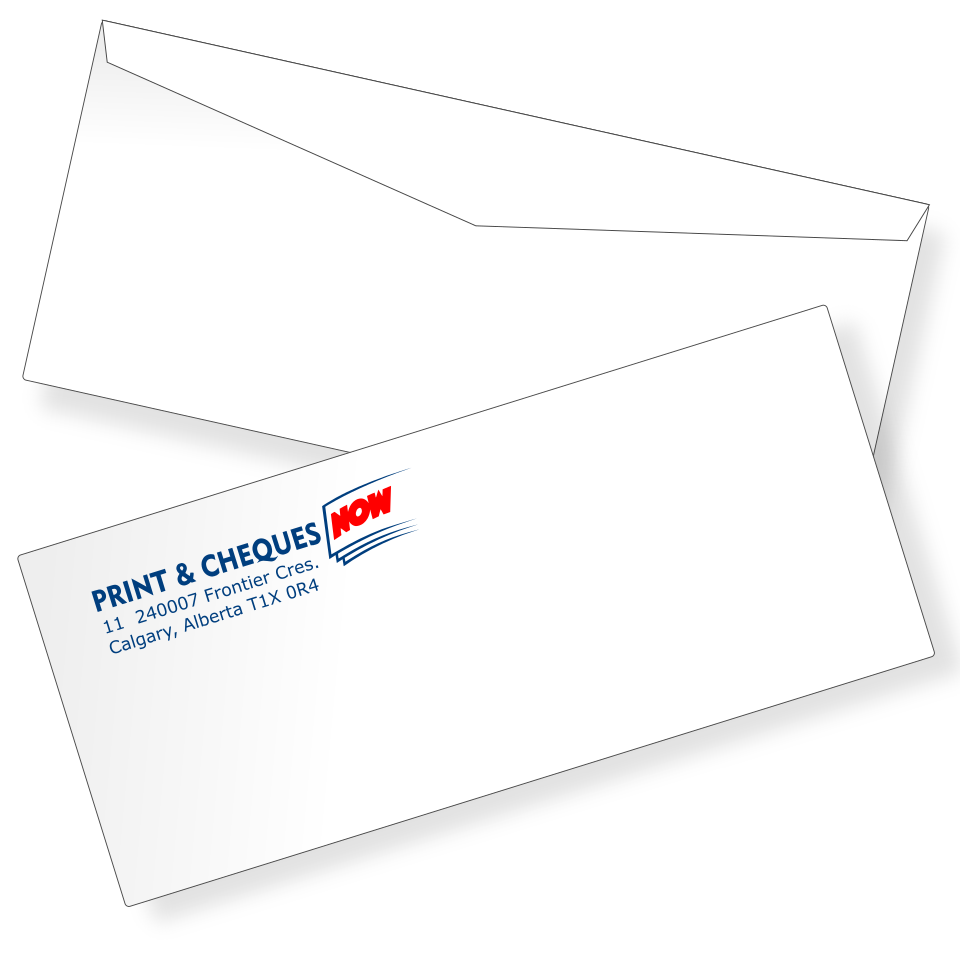 #10 Plain Envelopes
#10 Artline Envelopes/Security Envelopes/Confidential Envelopes
Size: 4 1/8" x 9 1/2" (4.125" x 9.5")
Printing in Any 2 PMS Ink Colours.
Full Bleed allowed.
No Print Restrictions.
Traditional side-seam construction.
Gummed flap seals securely when moistened.
Custom Design your envelopes in 1 colour using our envelope design tool.
Standard white wove paper stock conveys a professional image.
Quality construction stands up in the mail.
Introducing our versatile #10 Plain Envelopes, designed to meet the specific needs of businesses like yours. These envelopes are available in two variations: #10 Artline Envelopes and #10 Security Envelopes, both crafted to make a lasting impression and ensure your mailings stand out in the digital age.
At our company, we prioritize excellence in every aspect of our products. Our #10 Plain Envelopes surpass expectations with their superior quality and durability. Rest assured that your valuable documents will be protected during transit, thanks to the reliable adhesive closure that keeps everything securely in place.
But these envelopes are not just about functionality – they are an opportunity to showcase your brand's identity. With our Offset Printing option, you can choose up to 2 Pantone PMS ink colors that perfectly capture the essence of your brand. The vibrant and precise Pantone ink colors will elevate your mailings, leaving a lasting impression on recipients.
Our #10 Plain Envelopes are the ideal choice for a wide range of business applications, from mailing invoices, letters, and statements to promotional materials. Their size is optimized to accommodate standard letter-sized documents without any folding or bending, ensuring a professional presentation every time.
As your trusted partner in envelope printing, we are dedicated to providing exceptional products and delivering outstanding customer service. When you choose our custom #10 Plain Envelopes or Confidential Envelopes, you can expect unmatched quality, attention to detail, and a seamless online experience.
Elevate your mailings to new heights with our premium #10 Plain Envelopes, also known as #10 Artline Envelopes or #10 Security Envelopes. Experience the difference that our meticulously crafted envelopes can make in your professional communication. Place your order today and make a statement online with our exceptional products.
Size
Quantity
Price
4.125 x 9.5
250
$ 78.19
500
$ 101.99
1000
$ 162.34
2500
$ 350.19
3000
$ 415.60
4000
$ 506.59
View More